Earths Angels
Veterinary Hospital
Integrated alternative and conventional veterinary services in Wappingers Falls, NY.
Call Now: (845) 227-7297
Exceptional Pet Care in Wappingers Falls
Welcome to Earth Angels Veterinary Hospital, your local veterinarians in Wappingers Falls, NY.
We're proud to provide a wide variety of veterinary medical services for small animals in Wappingers Falls & surrounding areas!
About us
Virtual Tour
Our Services
We offer a wide range of services including medical, diagnostic, surgical, wellness and preventive health care. Our doctors believe in focusing on your pet's needs and integrating alternative and conventional medicine to deliver the best care possible.
All Services
Alternative Medicine
Alternative medicine can be used to help treat or prevent a range of health conditions in pets, including allergic reactions, chronic disease, and anxiety.
Surgical Services
Our hospital is equipped to perform standard soft tissue, orthopedic, and cryrosugery.
Acupuncture
Acupuncture is a safe way to provide our pets with pain management to allow them to live a happier, healthy life.
Preventive Services
Ask our team about preventive services to keep your pets healthy longer.
Radiology
When we need to figure out what's wrong with your pet, we routinely use x-rays to help identify the cause of the problem.
Boarding
Earth Angels Veterinary Hospital offers boarding facilities for our cat and dog patients.
Boarding Available
Contact our team to request a booking for our dog and cat boarding facilities. We offer state-of-the-art facilities that allow your pets to relax and enjoy themselves while they stay with us. Earth Angels Veterinary Hospital is your pet's home away from home! 
Request Boarding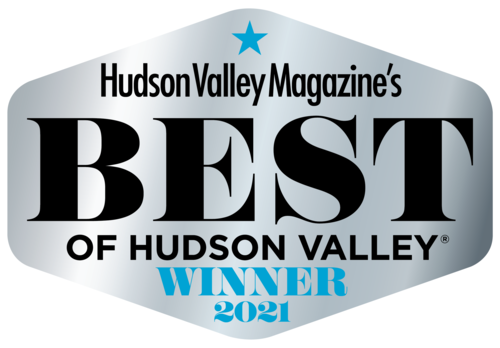 New Patients Welcome!
Here at Earth Angels Veterinary Hospital, we always welcome new clients and patients to our full-service veterinary hospital in Wappingers Falls, NY.
We provide veterinary care to pets in the following areas: Wappingers Falls, Hopewell junction, Fishkill, Poughkeepsie, Beacon, Millbrook, Pawling, Rhinebeck, Red Hook, Hyde Park, Cold Springs, Garrison, Beekman.
What to Expect
Registration
We love Dr. Alex and the staff at Earth Angels - they always take sure wonderful care of our Maxx. I love that Dr. Alex will try all the holistic things before having to give medication to my boy. I recommend Earth Angels all of the time. Thank you for truly caring for my Maxx.

Stacey P.
Absolutely loved my experience at the beautiful place. Dr. Alex is real, compassionate and extremely knowledgeable. She managed my anxious dog (and anxious self) like the professional she is. The staff was awesome and the entire experience was completely relaxing. I have avoided vet visits because of the anxiety and stress it causes my precious pup, but no more. This is THE place to take your animals. Amazing.

Mandy L. S.
I am so happy to have Dr. Alex as the veterinarian for my dogs. My Samantha was being treated for years as having a thyroid problem with a different vet. She always had ear infections, terrible looking coat, dry flaky skin, scratching and obese. She had been in thyroid medication for years !!!! She is a chocolate lab. From the first visit to Dr. Alex, she was diagnosed with diabetes, not thyroid. After following the doctor's advice in diet and insulin and monitoring she is now a beautiful, slender chocolate lab. Although she still has her medical problems, this is the happiest my dog has been in years. I always receive courteous service from the staff and doctor. Dr. Alex is compassionate and understanding of the pet's needs as well as its human it owns. A pleasure to take my animals to her office and blessed that I found such a great doctor for them.

Linda D.
We had an emergency yesterday and rushed to the place google showed us near us. The staff was amazing in our awful horrible situation so comforting and helpful.

Shawna P.
Earth Angels is such a peaceful, compassionate, and loving veterinary hospital. Sadly, my 18 year old cat Odie was suffering recently and definitely ready to pass over. I knew Earth Angels was the absolute best place for such a wonderful pet to have a calm and loving entrance to Heaven. I think he was very grateful that he had such a humane, graceful, peaceful passing on. We arrived a little early and showed him the pond. He looked around at the beautiful, serene surroundings.

Cynthia M.
Earth Angels Veterinary Hospital
Below you will find contact information for our Veterinary Hospital in Wappingers Falls, NY. Our veterinarians invite you to contact us to make an appointment.
Hours of Operation
Monday 9:00am – 2:00pm
Tuesday 9:00am – 5:00pm
Wednesday 9:00am – 5:00pm
Thursday 9:00am – 5:00pm
Friday 9:00am – 2:00pm
Saturday 9:00am – 2:00pm
Sunday Closed